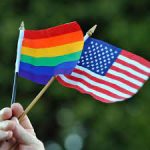 Experienced, dedicated and compassionate. That sums up our team of Alaska LGBT friendly lawyers serving the entire United States, Washington D.C. & Puerto Rico. They have been providing excellent comprehensive legal services to businesses, families and individuals throughout the country for several decades. With that, they know the challenges you may face when going through the legal system for cases related to auto accidents, civil rights violations, personal injury cases, workers compensation, DUI's, DWI's & OUI's, criminal charges, divorce, adoption, surrogacy and family law issues and employment law issues such as discrimination. You can email them by clicking here. All case evaluations are complimentary and for accident claims no fees are charged unless they obtain compensation for you.
Regardless of the type of legal issue you are facing you should not go through the situation alone no matter how minor your case may seem. You absolutely need the legal services provided by our skilled LGBT friendly lawyers. They handle all types of legal cases including but not limited to; animal attacks, auto accidents, bankruptcy, business law, car accidents, civil rights, construction accidents, construction law, criminal defense, dangerous products, defective products, DUI, DWI & OUI defense, employment law, family law, harmful medications, personal injury, medical malpractice, medical negligence, slip and falls, tractor trailer accidents, traffic tickets, trucking accidents, workers' compensation cases and wrongful death. Please contact our team of LGBT friendly attorneys. Our team of LGBTQ friendly attorneys will provide you the legal help, information and representation you deserve. Please work with our team of LGBTQ friendly attorneys to find out more about our affordable legal services, fighting for and protecting your rights and how they can help you.
No matter what state your legal issues are in our team of LGBT friendly lawyers can help as they serve all 50 states, Puerto Rico and Washington D.C. including: Alabama, Alaska, Arizona, Arkansas, California, Colorado, Connecticut, Delaware, Florida,Georgia, Hawaii, Idaho, Illinois, Indiana, Iowa, Kansas, Kentucky, Louisiana, Maine, Maryland, Massachusetts, Michigan, Minnesota, Mississippi, Missouri, Montana, Nebraska, Nevada, New Hampshire, New Jersey, New Mexico, New York, North Carolina, North Dakota, Ohio, Oklahoma, Oregon, Pennsylvania, Puerto Rico, Rhode Island, South Carolina, South Dakota, Tennessee, Texas, Utah, Vermont, Virginia, Washington, Washington D.C., West Virginia, Wyoming and Wisconsin.