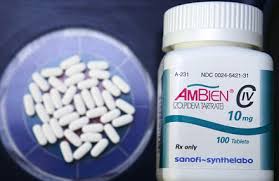 If you are facing Ambien DUI or Lunesta DUI charges in Orange County, California you need experienced legal counsel in the form of an Orange County Ambien DUI Defense Lawyer. A DUI charge in California can be a misdemeanor or a felony even if it is your first DUI. It is not a situation you should face alone or, even worse, ignore.
Please contact our team of Orange County Ambien DUI attorneys for a free consultation. Our OC Ambien DUI defense team serve all of Orange County including Fullerton, Orange, Anaheim, Irvine, Santa Ana, Newport Beach, Costa Mesa, Huntington Beach, Laguna Beach, Aliso Viejo, Mission Viejo, Laguna Niguel, San Clemente and Rancho Santa Margarita, CA.
As with all California counties Orange County has in lieu of jail programs for those facing DUI charges whether it is your first, third, seventh, etc. The OC DUI Court Program is operated out of several OC courts in Santa Ana, Newport Beach and San Clemente. As they would rather help someone battling drug and alcohol addiction these diversion programs can give you the help you need and keep your life, career and family together. Our Irvine, California DUI defense lawyers help those facing DUI charges of all types get into these programs if they make sense and are a good fit.
There are also several drug courts and Veterans Court programs in OC. Please contact our Anaheim, California DUI lawyers for a free case exam.
Contact Our Gay Friendly DUI Defense Lawyers
Southern California, including OC, is a very diverse part of the country and our legal team needs to be as well. We have DUI lawyers that cater to particular groups of people such as the gay and LGBTQ community, the Iranian and Persian communities, African Americans and those looking for female DUI attorneys.