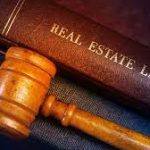 Are you a member of the gay or LGBTQ community with a real estate need? Maybe you are buying a home, rental or commercial property or have zoning or property tax issues? Let our LGBTQ real estate lawyers help you by giving you a free consultation. They are experienced real estate attorneys serving the gay, bi, queer, trans communities across the country. The primary goal of our gay real estate lawyers is to save business and property owners money while making sure their rights are protected and their transactions go as smoothly as possible. They routinely represent individuals and businesses in a variety of general real estate advice and litigation including property tax assessment appeals, eminent domain, boundary and land disputes, easements, contracts (i.e. leases, Agreements of Sale), and many other real estate issues. Whether dealing with residential property owners who are worried about protecting their most valuable asset, or helping our business clients increase their revenue and profit, we have a broad range of real estate experience, including both counsel and litigation. We offer free consultations and cost-effectively work to address our clients concerns.
Lowering Property Taxes For The LGBTQ Community
We lower property taxes for property owners. Our LGBTQ real estate lawyers have significant experience in representing property owners throughout western Pennsylvania in reducing property taxes.
Property taxes are based upon the total assessment for a property. Most counties or parishes in this country use a different base year to determine how the property is assessed.
This does not mean that property owners in one county necessarily pay less (which they do), because once the assessment is determined, you then multiple the assessment value by the millage rate. The millage rate really controls the amount of taxes dues, but obviously the lower the assessment, the lower the property taxes.
We are proud of the millions of dollars in property taxes we have saved for our clients throughout this country.
Attorneys Helping Real Estate Investors & Landlords In The LGBT+ Community 
Our LGBT tax attorneys routinely help our business clients, including real estate investors and landlords, in a variety of real estate matters including:
Agreements of sale,
Commercial and residential leases,
breach of contracts,
security deposits,
evictions,
monetary disputes,
collection of rents owed, and
reducing their overall property taxes.
What makes our firm unique is that we have not only the business and real estate expertise to help our clients, but also the litigation experience to enforce the advice we give. Very few real estate lawyers are also experienced trial lawyers.
Fight For Property Rights Of The LGBTQ Community
Our LGBT property lawyers are strong advocates for property rights. We believe that property rights were written into the Constitution for a reason. We enjoy helping property owners oppose Eminent Domain issues, and believe that many local and state officials abuse their power when taking private property.
Resolving property and tax disputes over the boundaries lines and easements of properties is something our LGBTQ business law attorneys do routinely. These disputes are especially common either because of peculiar history or difficult topography, even the best old surveys can become outdated quickly. Ambiguous and unclear boundaries can also create problems whenever property owners try to sell their land.
Contact Our LGBTQ Real Estate Lawyers
If you need legal advice concerning a real estate matter, or you're involved in real estate litigation, please feel free to call or email our LGBTQ real estate lawyers today. They provide free consultations for all business, tax and real estate matters.