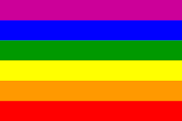 When facing difficult family law issue you are enduring one of the most stressful events of your life. You can often feel alone and isolated but our legal team want you to know that you are not. All states fall into 1 of 2 categories in terms of family law and divorce cases: equitable distribution or community property. Pennsylvania is the former and any and all marital assets are divided up by the courts discretion based on equity. This does not mean you have no rights or say in the matter. Our Kennett Square, PA family law attorneys, who serve all of Pennsylvania, understand that family law issues can be overwhelming and often disheartening. In these times, you want a family law attorney who is both sympathetic and effective. Whether through negotiation or litigation our Pennsylvania family law lawyers will do everything necessary to resolve your family law concerns in a manner that is most beneficial for you and the people you love.
Please click here to arrange a consultation with our Philadelphia LGBTQ family law attorneys. They serve the entire Commonwealth of Pennsylvania and surrounding states such as Delaware, Maryland, New Jersey, New York, Ohio and West Virginia.
Family Law Issues Our LGBTQ Attorneys Handle
Should you be asking yourself if you should hire one of our Media, Pennsylvania LGBTQ family law lawyers the answer is yes. Someone needs to be in your corner fighting for your rights, the welfare of your children and your financial interests. Our Pottstown, Pennsylvania divorce lawyers are ready to answer that question and more during your free initial consultation. Focusing on family law representation, our firm handles all types of family law concerns, including:
Divorce: Handling uncontested, contested and military divorces, we can help you get started and deal with the emotions of divorce as we guide you through the entire process. Pennsylvania is an equitable distribution state so our gay Pennsylvania lawyers will make sure you get what you are entitled to.
Child custody: Our Pennsylvania domestic law lawyers are very familiar with PA child custody laws and will help you work with your spouse to come up with a custody and visitation agreement that works best for your children. If an agreement is not possible, we will be in court with you to obtain an order for your children.
Child support: Your order will be based on each Pennsylvania's child support guidelines, unless otherwise agreed between the parties. We will work hard to make sure your kids are taken care of and your financial future is protected.
Spousal support and alimony: While not applicable to every marriage, we will help you understand your spousal support and alimony options and how they apply to you specifically.
Equitable distribution of marital assets: Make sure you protect the assets you have and work to discover any hidden assets of your spouse.
Modifications: From financial changes pertaining to support matters to relocation in custody matters, we can help you obtain modifications to your original support and custody orders. The laws pertaining to support matters have changed recently and they are very specific. Don't make a move until you have spoken to a lawyer.
Our Doylestown, PA LGBTQ family law lawyers also handle cases involving prenuptial agreements, domestic violence, grandparents' rights, stepparent adoptions, paternity disputes and more.
In all cases, our Blue Bell, PA attorneys encourage our clients to work out settlements that will be beneficial to their interests. But, there are times when settlements cannot be reached, and we are prepared to go to court to protect you.
Contact Our Pennsylvania Family Law Lawyers
Our network of Philadelphia PA family law lawyers have compassion for our clients' needs and have a personal desire to help them resolve family problems and move forward. Please do not hesitate to contact our Philadelphia County LGBTQ family law attorneys today for an initial consultation.
No matter what state your case is in our team of family law attorneys can help as they serve all 50 states and Washington D.C. including: Alabama, Alaska, Arkansas, California, Colorado, Connecticut, Delaware, Florida, Georgia, Hawaii, Idaho, Illinois, Indiana, Iowa, Kansas, Kentucky, Louisiana, Maine, Maryland, Massachusetts, Michigan, Minnesota, Mississippi, Missouri, Montana, Nebraska, Nevada, New Hampshire, New Jersey, New Mexico, New York, North Carolina, North Dakota, Ohio, Oklahoma, Oregon, Pennsylvania, Rhode Island, South Carolina, South Dakota, Tennessee, Texas, Utah, Vermont, Virginia, Washington, Washington D.C., West Virginia, Wyoming and Wisconsin.