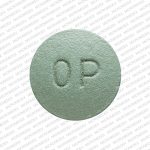 Pharmaceutical giant Purdue, officially named Purdue Pharma LP, announced a settlement yesterday in excess of $8.3 billion dollars for fraud and contributing to the opioid addiction crisis which has claimed more than 750,000 American lives since 1999. They also plead guilty to felony charges of misleading the public. Their opium based painkiller Oxycontin is probably the most widely used and mainstream pain pill. Purdue Pharma LP is privately owned by the Sackler family and headquartered in Connecticut. If you, or a loved one, has struggled with opioid addiction you may be eligible for financial compensation, medical care, addiction help and other benefits. Please click here to connect with our gay friendly attorneys handling opioid injury cases across the country.
For all drug liability and harmful medication lawsuits our LGBTQ attorneys charge no fees if they are unable to obtain compensation for you. Please click here to contact them and have them analyze your oxycodone injury claim.
Lawsuits We Handle
Our pharmaceutical litigation attorneys handle all types of accident and injury cases. Reach out to us immediately if you need any of the following:
Lawyers handling Purdue Pharma Oxycontin lawsuits
Medication injury attorneys serving the LGBTQ community
Gay pharmaceutical litigation attorneys
Gay friendly accident lawyers
Gay and LGBTQ opioid addiction attorneys
We also handle other injury cases such as auto accidents, workers' comp claims and medical malpractice lawsuits. Please click here to contact our gay drug injury lawyers filing Purdue Pharma Oxycontin lawsuits across the country.
Serving the entire United States including California, Texas, Florida, Pennsylvania, Illinois, Michigan, Georgia, Massachusetts, Maryland, New Jersey, New York, Connecticut, Virginia, Ohio, West Virginia and Washington D.C.