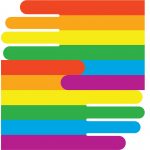 Gaining popularity in recent years the word queer is often used when referring to someones gender identity and or sexual orientation. Someone who identifies as queer is not heterosexual or cisgender i.e. their gender identity matches their birth identity. Being queer is sometimes referred to as being gender queer and is what the 'q' stands for in LGBTQIA. As many queers people are younger our team is made of up attorneys who are queers lawyers. They handle all types of cases involving genderqueers and other members of the LGBT+ community. You can also visit @queerlawyers and @queerattorneys to begin your free consultation and learn more about our firm.
With offices nationwide they serve the Philadelphia, Manhattan, Wilmington, Miami, Las Vegas, Los Angeles, San Diego, San Francisco, Austin, Dallas and New Orleans areas.
Practice Areas Our Queer Lawyers Handle
As mentioned, in an effort to properly serve our community there is no type of case we do not handle. A fair portion of our practice is made up of civil rights, LGBTQ rights, same sex family law, gay marriage, estate planning, long term care planning, retirement planning, discrimination and employment law. Our gay employment law and LGBT labor rights attorneys handle both state and federal cases nationwide.
As many same sex couples, married or not, meet in places other than where they live due to traveling or the internet our queer attorneys also handle immigration cases across the entire United States, DC and PR. We take asylum cases, fiance' visas, citizenship, naturalization and student visa cases among others.
Our estate planning practice includes all aspects of estate planning including wills of all types, trusts, guardianships, conservatorships, HIPAA authorization, advanced medical directives and long term care planning.
As gay marriage is now legal nationwide our queer family law attorneys handle the entire gamut of LGBTQ family law cases. These can be adoption, surrogacy, pre-nups, post-nups, divorce, uncontested divorce, child support, paternity, spousal support/alimony and protection from abuse aka domestic violence.
Unfortunately members of the LGBT+ community are still victims of discrimination and workplace issues. Ways we help are by protecting the rights of those who have been discriminated against on the basis of gender identity, sexual orientation, religion, pregnancy and HIV or AIDS status. Sexual harassment is also a huge issue in the workplace as far as gay, lesbian, queers, etc. are concerned. Please contact our queer discrimination lawyers to discuss how they can help you as discrimination and workplace harassment can be very traumatizing.
Contact Our Gender Queer Friendly Attorneys
No matter what legal issue you are facing as a genderqueer person you have rights that need to be protected. Let our legal team help. You can initiate your free case eval by filling out our online form here.
Regardless of what state your legal issues are in our queer lawyers can help as they serve all 50 states, Puerto Rico and Washington D.C. including: Alabama, Alaska, Arizona, Arkansas, California, Colorado, Connecticut, Delaware, Florida, Georgia, Hawaii, Idaho, Illinois, Indiana, Iowa, Kansas, Kentucky, Louisiana, Maine, Maryland, Massachusetts, Michigan, Minnesota, Mississippi, Missouri, Montana, Nebraska, Nevada, New Hampshire, New Jersey, New Mexico, New York, North Carolina, North Dakota, Ohio, Oklahoma, Oregon, Pennsylvania, Puerto Rico, Rhode Island, South Carolina, South Dakota, Tennessee, Texas, Utah, Vermont, Virginia, Washington, Washington D.C., West Virginia, Wyoming & Wisconsin.